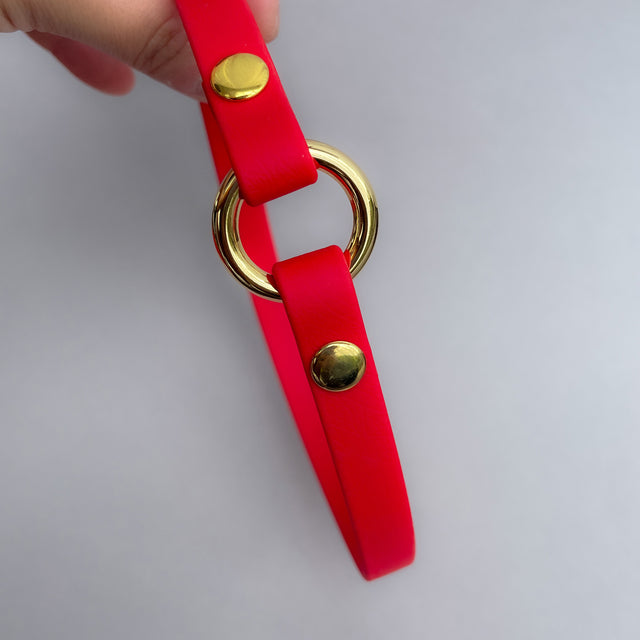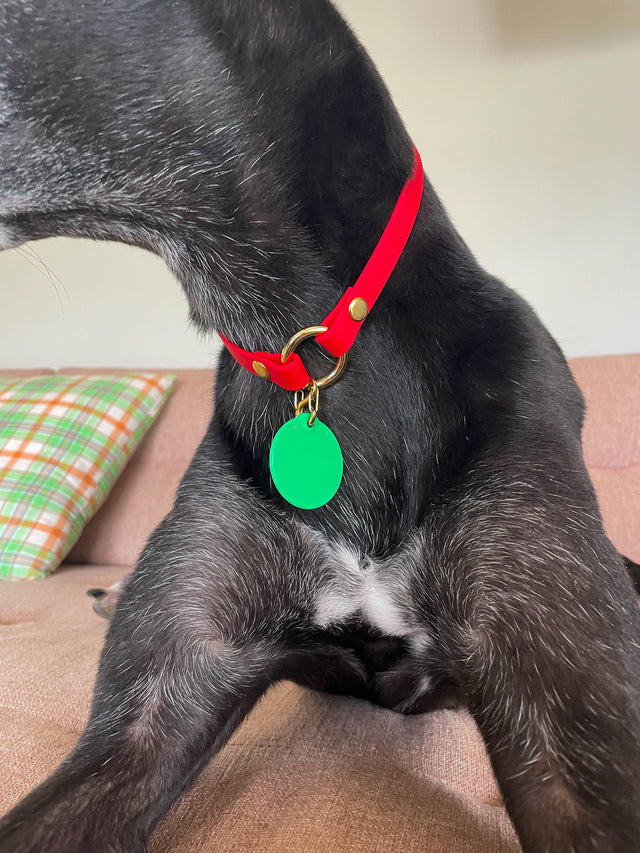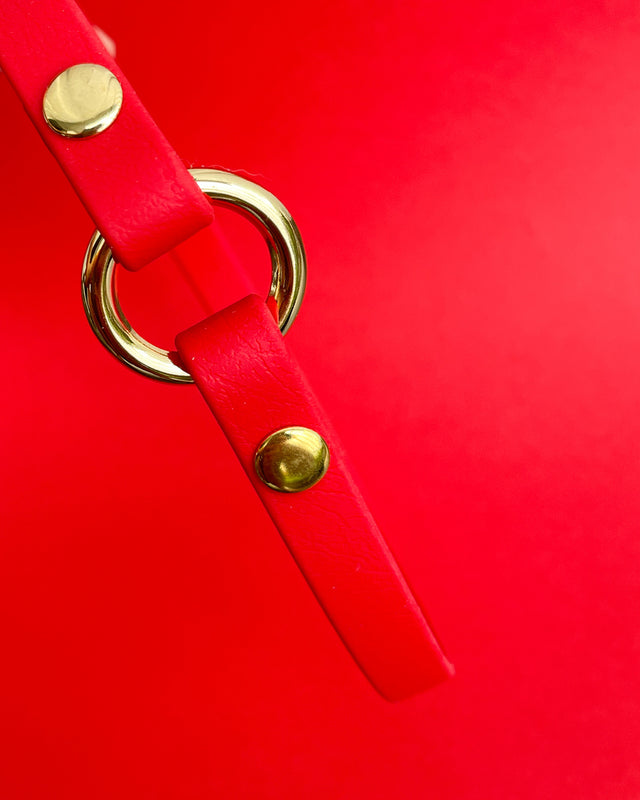 BioThane® Slip-On ID Tag Collar - Red
Lightweight, soft, and durable. If your dog often switches between harnesses, collars, and slip leads, this tag ID collar is ideal for them! 
Designed to hold your dogs' ID tags at home without having to wear a regular collar. These collars are a more comfortable alternative to your martingale collar for use around the home. Can also be worn outdoors in conjunction with a martingale collar or harness. While strong enough for you to hold or leash your dog in an emergency; these collars are not intended as a lead attachment point.
Our slip-on ID tag collars are made to order; In order to have the correct size, It is important to take the size of your dog's head as a basis, as the collar must go on and come off over it. They are designed to sit comfortably at the base of the neck. 

Material
BioThane 'BETA' ® 13 mm wide - a waterproof alternative to leather; Gold O-ring
How to Measure
We recommend using a rope or leash to form a loop, adjusting it to find a loop that can easily slide over your pup's head, and sit comfortably around the base of the neck. Once on, ensure that it can also slide off without hurting your pup's ears. Then, measure the length of the rope used for the loop. Please note that we make the collar according to your measurement without any size adjustments.