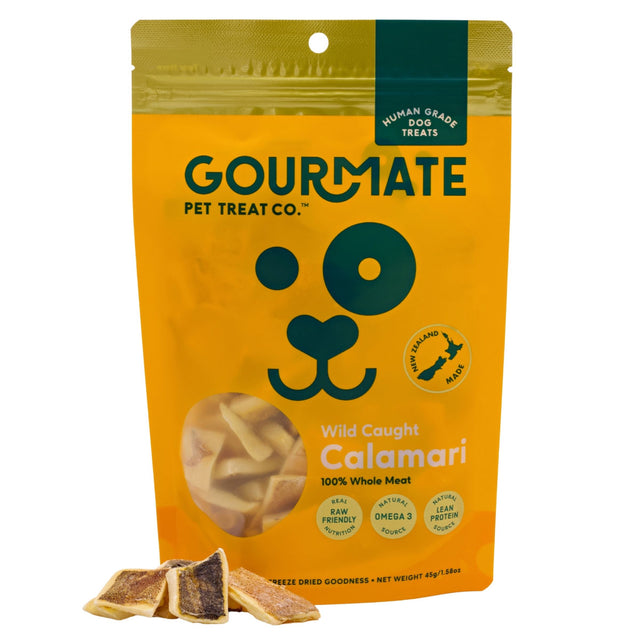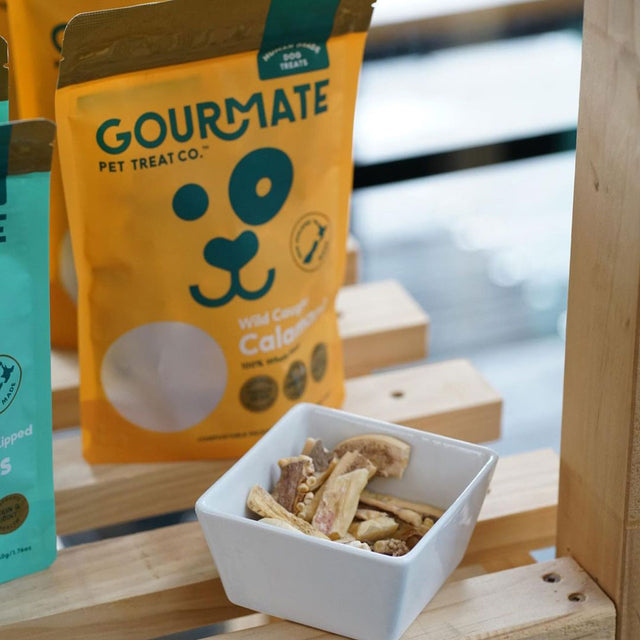 Gourmate | Wild Caught Calamari
Restaurant quality Wild Caught Calamari is a low-fat (only 8% fat) and high-protein dog treat that snaps easily for training and will have your dog literally drooling at your feet.
High-tech freeze-dried
Get inkredible recall - this treat is super high value and doesn't crumb
Grain and gluten-free, with no additives or preservatives
Low fat diets - only 8% fat
NZ made and comes in recyclable packaging
Weight: 45g
Feeding guide: Pet treats are intended for supplemental feeding only. We recommend 3-6 Calamari pieces per day as a treat or meal addition.