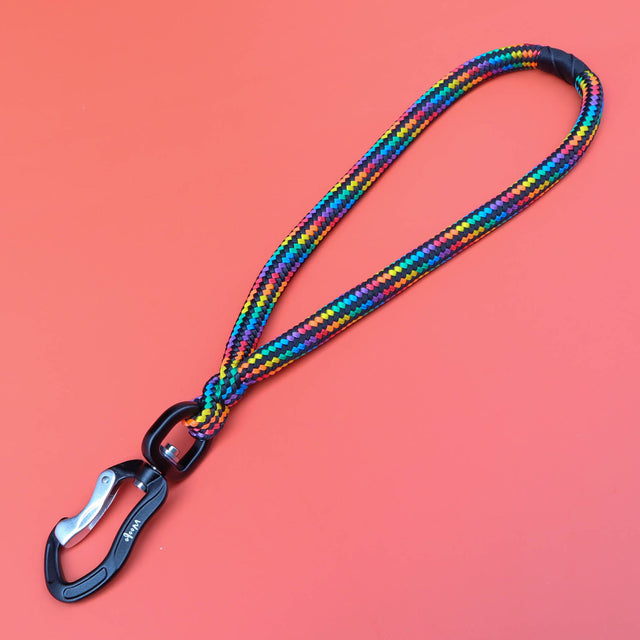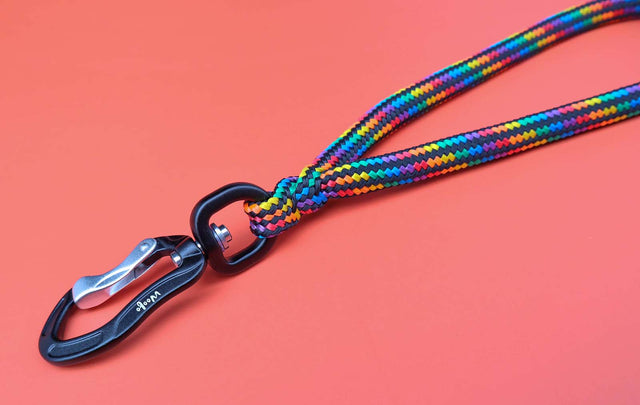 Traffic Handle Dog Leash - Black Rainbow
Length: 30cm

Traffic leashes allow you to keep your pup at your side when visiting or walking through high-traffic areas. They are ideal for medium to large dogs that have already been trained to walk on a regular lead. 
You can also use these for off-leash training. Clip one onto your dog's harness to give you something easy to grab, that wont get tangled, or get caught under the dog's feet. 
Our traffic handle leashes are small and light enough for you to tuck into your pocket when you are going to a market or dog events. 
Please note that these are not everyday walk leashes. Traffic leads are typically used for a short amount of time or as training tools.
Custom Order: Every leash is handmade, so if like something but isn't the colour or length you want, or it's sold out? Please feel free to contact us at info@woofo.nz or message us on Facebook.