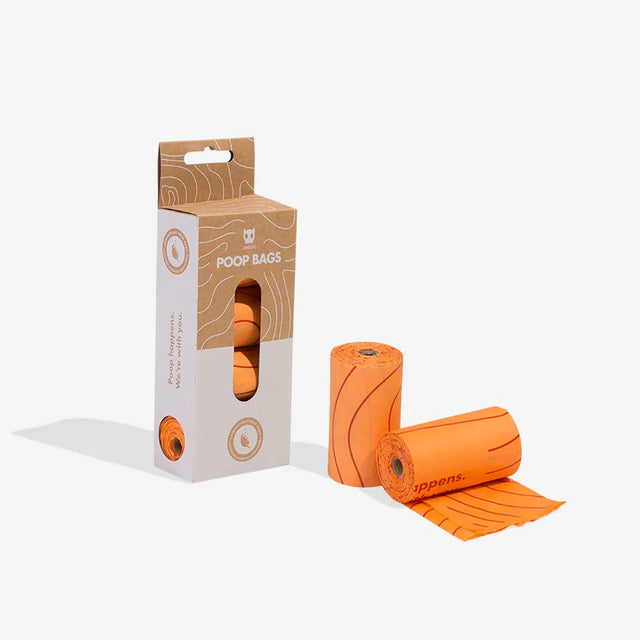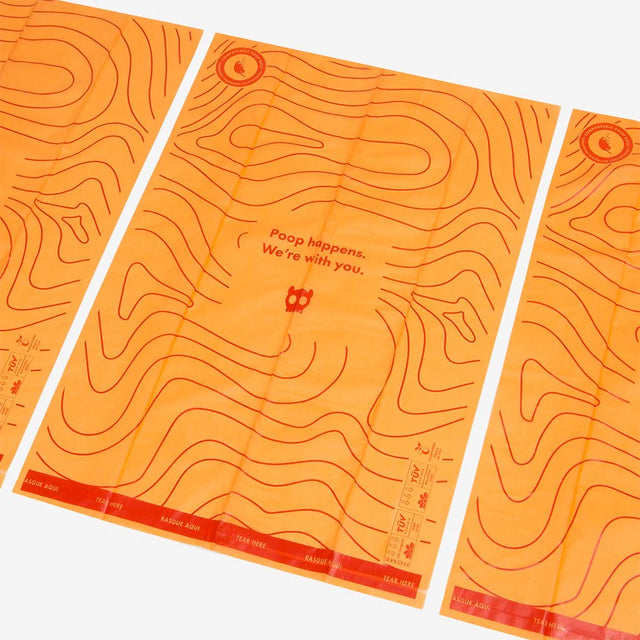 These orange dog waste bags are made from certified compostable plastic, offering both style and sustainability. Each box includes 60 bags in total, organized into 4 rolls with 15 bags per roll. These bags are citrus-scented, soft, and fit standard waste bag dispensers. 
Size: 12.9 in (H) x 9 in (W)

Remember to keep them away from excessive heat and sunlight.