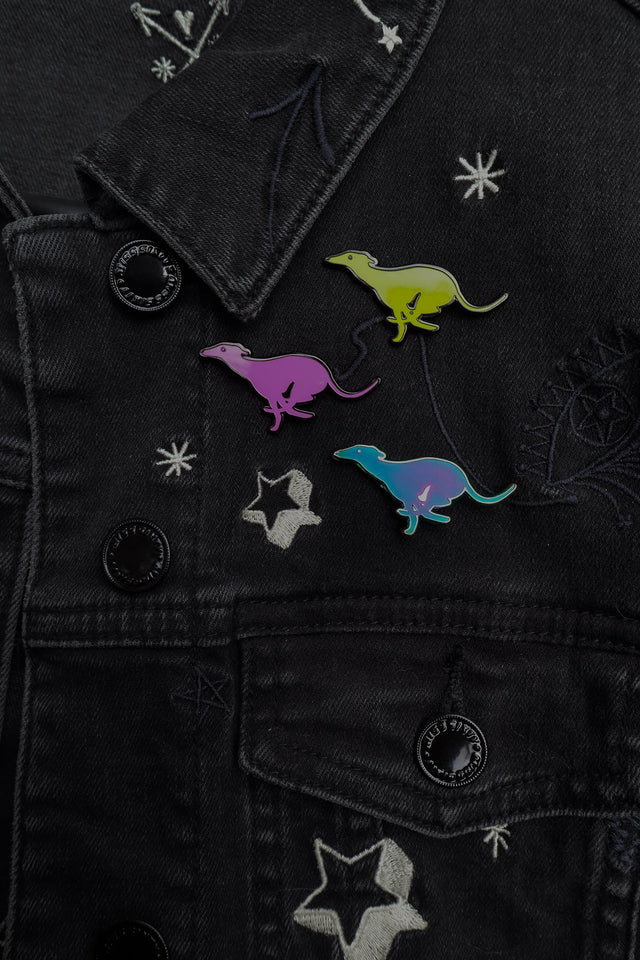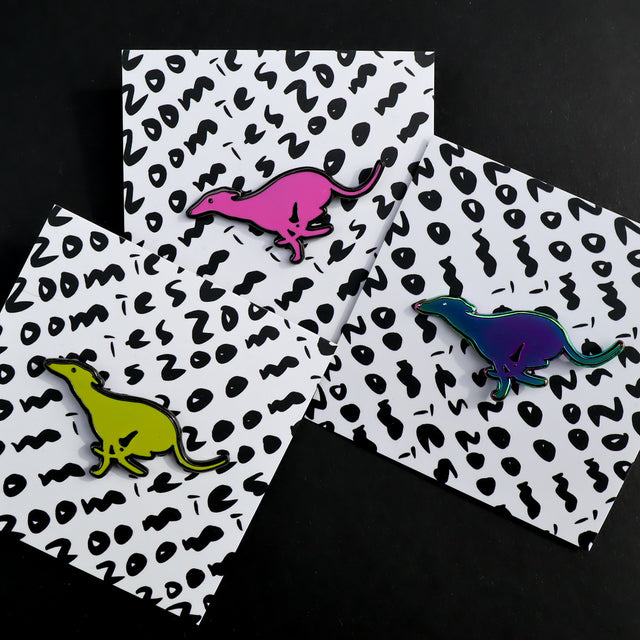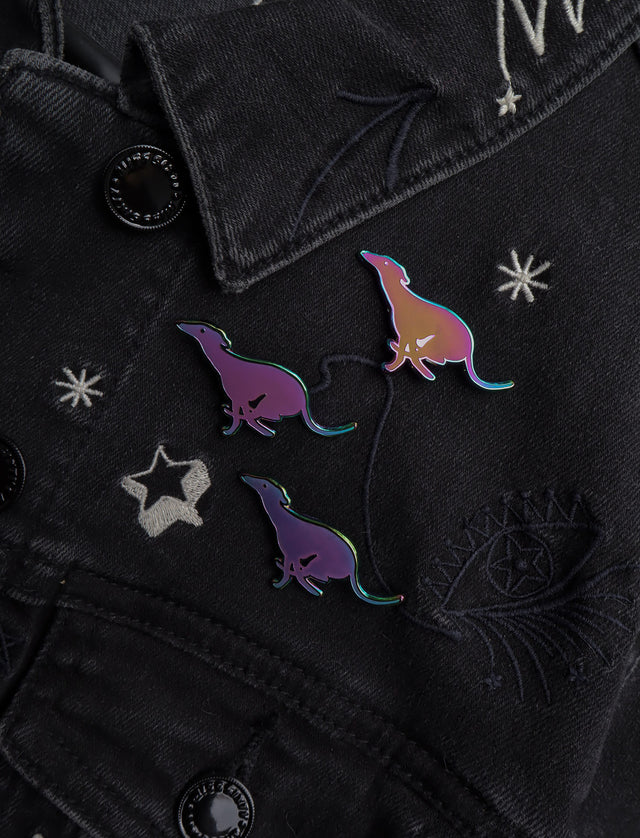 Greyhound/Whippet/Italian Greyhound doing Zoomies!
Zoomie - A happy, careless, completely unstoppable doggo run.
Crafted in bright and smooth enamel and finished with black or rainbow coloured detailing. Wear it on your jacket, lapel, or bags to show off your love of these cute breeds. 
Illustrated and designed by us, with love.
Colours
Neon Pink

Neon Lime

Gradient
Dimensions
43mm x 20mm
Please note that due to the nature of rainbow plating each Zoomies pin in the gradient colourway has its own unique colour gradient, and there can be slight imperfections in the finish, but these are typically not visible from any reasonable distance.